So you're about to finish your undergrad science degree and are considering an honours year. Let me tell you what you need to know but probably won't find in any official info session.
I've recently gone through the process of finding and applying for a biomedical science honours in Australia. It was a bit of a minefield. Should I do honours? When do I need do everything by? What should I look for in a lab? How do I contact labs? They haven't responded to my email HELP?! How do I know if this is the right project? My mates and I had all these questions and more. This post lays out everything we wish we had known before we started.
Your Guide to Applying for Honours (with a focus on biomedical fields)
What is honours?
Stage 1: Is honours right for me?
Stage 2: How do I find honours labs?
Stage 3: How do I contact honours labs?
Email template
Supervisor interview: questions to ask
Stage 4: How do I decide on an honours project?
I'm at the University of Melbourne so I will sometimes reference Unimelb processes specifically but the guide is relevant no matter what university you are applying to.

What is honours?
In Australia and the UK, honours is an optional fourth year after the usual three years of a Bachelor's degree. It is a year devoted to rigorous research – you are able to choose your project (within limits based on supervisor availability), do the research, write a thesis and present it at the end of the year.
Many B.Sc or B.Biomed students will choose in their 3rd year whether to do their degree with honours. In many universities this involves a separate application process. After graduating, the degree will be B.Sc (Hons) or B.Biomed (Hons) to indicate the completion of an honours year.

Stage 1: Is honours right for me?
It depends on what you want. Honours is a fantastic way to understand the research process and gain real life experience working in a lab (both wetlab and/or drylab). You learn how to be a scientist – from reading papers in your field to coming up with a research question and experimental plan, and dealing with the inevitable failures of trying to do experiments and write them up.
It's essential training if you want to pursue a career in research or just feel like undergrad wasn't enough and want to get stuck into doing science in an area you're passionate about. It will also expose you to different laboratory techniques that you couldn't try out during undergrad (there is a certain degree of flexibility with the techniques you have access to based on your project). These techniques can be placed onto your resume for job applications later.
If you're not entirely sure what you want to do and are just thinking of extending a year to give yourself time to decide, I'd recommend making a list of all the possible future paths that excite you and trying them out. This might involve applying for a particular job, travelling for a year or doing honours to get a taste of science. But don't do honours solely because it's the "appropriate" thing to do next – consider your options. You might find something truer to your current interests even if it's a bit less conventional.
Also note that many universities have a minimum WAM/GPA for entry into an honours program. Individual institutes may also impose higher minimum entry criteria. I've tried to compile some of these for Melbourne biomedical institutes here.
What can I do after honours?
Lab Research Assistants/Lab Tech
Most research assistant jobs require at least an honours year in a related field or experience in certain common techniques.
Academic path: PhD to postdoc to professor
An honours year is a fast track into a PhD program straight from undergrad. Normally it would take two or more years to do a Masters and then go into a PhD but you can do honours and then go straight into a PhD. Plenty of people who take this route do however take some time in between honours and PhD to work as a research assistant to understand more about the field (and get paid for it).
Industry
If you're going into research or science based industries like biotech or pharma, a year of honours working on a related project can be very attractive.
Medicine: MD
A lot of students do honours to try and improve their undergraduate WAM/GPA before applying for the MD degree in subsequent years. Some also want to be clinician-scientists (a doctor and a scientific researcher at the same time) and take an honours year to gain the scientific training early on.
Anything else you want!
These are the most common "in science" options I've seen people take but as always, you get to choose your own adventure!
Honours vs. Masters: which is better?
Masters degrees vary widely so the comparison depends on which specific Masters you are looking at. They commonly include a combination of coursework, a research component and sometimes industry placements. Honours consists predominantly of research with a much smaller amount of supporting coursework. The process for looking for research labs for Masters is relatively the same as for Honours though so this guide will likely be useful to you.
Pretty much
Masters is a higher qualification than honours – it's a graduate degree while honours is still part of your undergraduate. The coursework in Masters is often industry-relevant and may involve industry placements or even be accredited, which can give you an advantage if you're looking for industry jobs.
Masters is also more internationally recognised while Honours tends to only be offered in countries with three year standard undergraduate degrees (like Australia and the UK). Countries that usually have the honours year included in the undergraduate degree (so all undergraduate degrees are at least four years long) like the U.S. often don't understand or accept Honours.
When applying for jobs and further study, your WAM/GPA from your last completed degree is what is assessed. As honours is part of undergrad, this means your undergrad grades are used. Masters can allow some people to have a "clean slate" to get better grades if they aren't happy with what they got in undergrad and don't think they can bump it up with an honours year. Many jobs have a certain WAM threshold that they require applicants to meet before progressing to further rounds where the work experience then becomes more valuable and the focus of the selection criteria.
Honours is fast track to a PhD. You can go straight from doing one year of honours to doing a PhD while Master's often take two or more years.

Stage 2: How do I find honours labs?
The goal of this section is to find out what you want from an honours year, use that to make a list of labs you're interested in and make a timeline for when you need to have decided on a project.
1. Check the application deadlines
Check the deadline for submitting your honours project preferences for both your university and any institutes you are interested in. You do NOT need to do your honours with the same university where you did your undergrad, so look at the deadlines for the university you are looking to do honours with.
You need to contact supervisors before you submit an application. It varies by uni but generally you cannot apply for honours unless you have a verbal agreement with your supervisor. At my uni, some people applied for honours but did not contact supervisors or get a verbal agreement so were not accepted into the degree.
You should aim to have a verbal agreement with your first choice supervisor before the application deadline closes. Ideally you should both have said that you are each other's first choice preference.
Finding the right honours lab can take time. Academics are busy, so I recommend starting early. This also makes it more likely that you do get the lab of your choice because most labs only accept one or two honours students at most and they might already have chosen students if you leave it to the last minute.
Not you, cos you started early
I began looking into labs around July, sent the first email to a lab at the end of August and finally decided on my lab at the end of September. I spent >1 month figuring out what I wanted from honours and shortlisting possible labs (Stages 1-2) and 1 month contacting labs and deciding between them (Stages 3-4). The round 1 deadline for my university (University of Melbourne, 2021 start year entry) was the end of October, so this left me with an extra month to sit with my decision. Some universities have multiple rounds with deadlines slightly later in the year and even into the new year – so do not panic if it's December and you haven't started looking for labs – check your university website.
Generally, labs start getting a lot of interest from honours students after they've presented their projects at the institute open days (September for start year entry). Keep an eye out for the dates of these open days and try to talk to them either during this time or slightly before (get in early before they're overwhelmed!). The earlier you start thinking about honours, the easier it is for you to space out the researching, meeting and deciding between honours labs.
Note on mid-year honours entry: make sure you check that the institutes you are applying to accept mid-year honours students.

2. Consider what you want to get out of an honours year
Looking for honours projects can be overwhelming. It's so easy to mould your interests to what a particular lab is offering. Having a list makes you more objective in assessing projects according to what YOU want. Here are some possible factors to consider, you might have others:
Area of Interest
Your honours year is a rare opportunity to do whatever research you want without being restricted by grants and funding (your lab head is the one worrying about that!). So consider what field of science sets your mind on fire and makes you grin goofily. What's that sciencey thing you keep thinking about, long after the lecture is finished and way too long after your friends have become bored with what you're saying?
Lab techniques & research skills
Usually you will be competent in at least 2-3 lab techniques by the end of your honours year. Consider which you would like to learn.
If you'd like to go into industry – what key skills and lab techniques would be most useful for you to learn? Basic molecular biology skills like cloning, PCR, Western blotting, ELISA assays and flow cytometry as well as more cutting edge techniques like CRISPR screens are useful (this is solely my opinion though, please do your own research).
If you'd like to work as a Research Assistant (RA), try and choose a lab in the area you would like to work in. Many labs will be open to hiring their honours students as RAs afterwards (if they have the funding) because they are already familiar with the lab setup and trained in at least some of the techniques. If you do switch labs though, the fact that you already have experience doing the same kind of research as what you'd like to be doing is a big advantage. Also search through the RA job ads on the websites of institutes you're interested in to get an idea of the skills that are most commonly sought after.
Lab culture/supervision style
You will be spending most of your time learning from and working with the other people in the lab. Having good, productive relationships is so so so important. Think about the kind of lab culture that enables you to do good work. Do you need a very friendly collaborative lab where everyone is happy to have a chat and ask you what you're doing when they see you? Or would you prefer to be largely left alone when you're working so you can really focus? What kind of support do you expect/require from your supervisor? This will help guide some of your questions to supervisors and students in Stage 3 when you will try to get an accurate impression of the lab culture.
Location
I'll say it again: you do not need to do your honours in the same university you did your undergrad in. Would you be open to moving states or even countries to a lab that better suits your interests and goals? Or would you prefer an institute closer to home?
Even if you are staying in the same location, consider your commute. I investigated labs associated with my current university more than any other because the commute would be less stressful (assuming public transport is still happening in 2021 🙏).
If you're looking for honours labs in Melbourne, I've compiled a list of some research institutes here.
Scholarships/Funding
Some institutes and universities offer funding to all their honours students, or based on financial need and/or merit. Check out the institute and university websites and talk to the education/honours coordinator.
Here is a non-exhaustive list of external scholarships you could also consider applying for:
I've heard that honours is so full on that most students choose to reduce their hours or quit their part time jobs entirely. If you need to work, you might be able to negotiate hours with your supervisor to fit them around work. Honours is a full time job though (unless your uni offers an option to take it part time over two years) and you will require supervision if you're in wetlab so this depends on how accommodating your lab is.
My list – as an example
This is the list I made of what I was looking for from an honours project
What I want
Good supervisor

Experience structuring good honours projects
Track record of supporting students to publish in high impact journals/students getting published

Students getting authorship when they contributed the work (but what constitutes a significant enough contribution to be recognised as an author in that lab?)

Reputed in the field, does good research
Well resourced - potential to stay on as a RA part time

Good lab team: supportive, collaborative, help each other out

Opportunity to help and learn from other people's projects
Vibe: Friendly workplace, happy to be there, good people
Able to be self-determined: can do Friday night experiments into broader cell organisation (e.g. bioelectricity? Bio-computer interfaces?)

Area that I am interested in

Potential for organ regeneration - tissue engineering
Synbio to develop cellular therapies
Synbio to develop molecular bio techniques (e.g. cellular barcoding)

Location: accessible by public transport, preferably in CBD
Opportunity afterwards

Either work in same lab through MD or reference to another lab in Melbourne CBD that does similar work
3. Investigate possible labs
Now the fun part! Looking up possible labs using your criteria as a guide.
Look up lab heads in areas you're interested in
This is the best place to start! Look up the leaders in the field and the authors of any papers you're reading and see if anyone's doing similar work in the location(s) you're interested in. Also talk to your lecturers/tutors and see if there's any opportunities in their lab or if they can recommend you to someone they know.
Doing an internship in a lab you're interested in while you're still an undergrad is a GREAT IDEA. It's a good way to meet potential supervisors and get a feel for the lab culture (usually one of the harder things on your list to evaluate). Start thinking and contacting labs while in your second or start of third year at the latest. There are formally advertised research schemes but you can always directly contact potential supervisors. If you have space in your degree, many universities also offer a research elective for third year students (e.g. BIOM30003 Biomedical Science Research Project at Unimelb).
Register to attend institute open days
Most institutes will publish a booklet with all the honours, Master's and PhD projects being offered that year. Look through this and identify labs and projects you're interested in and talk to them during the open day (most of these are held during September). I also like to read some of the recent papers of the lab so I can understand their work a bit better.
Being able to visit labs is also great because you can meet the team as a whole and get some insight on what its like to work there.
Go through researchers and labs on institute websites
Most institute websites will have a directory featuring their researchers and perhaps even news articles highlighting their discoveries. If you're looking for honours labs in Melbourne, I've compiled a list of research institutes here.
Look through the published list of projects from your university
Use the projects listed as a guide to the kind of work that lab is offering. Many labs are happy to modify the project or come up with a new one to suit the interests of an honours student. Some of these may be old projects that keep getting listed for several years as well, so the lab might be working in a slightly different research direction at the moment.
If a researcher you're interested in doesn't have a project listed, still send them an email!
My top 2 honours labs both didn't have honours projects listed when I first contacted them. Some labs do not list projects (on purpose) but have some available that they adapt to the student's interests or are open to creating a new project from scratch. Always reach out, especially if you're really interested in their work!

Stage 3: How do I contact honours labs?
Enough stalking researching the labs online. Now that you have a list of labs you're interested in, you must talk to them!
It's important to meet with multiple different supervisors. Sometimes the project you really want might not be available, or once you meet the supervisor you realise it's not quite what you expected/the lab dynamics are not supportive/etc. Supervisors are well aware that you will be shopping around, so never feel like you have to decide on a lab during the meeting itself. Take your time afterwards to weigh up your options and if you've spoken to several supervisors, you have a wider range of options to choose from.
1. Send emails to labs you're interested in
You should email the lab head (find their email address on the institute or university website), with a brief 100-175 word email consisting of:
Short introduction about yourself

Your degree, university and major
Your intention to do honours
What you find interesting about their work (helps if you have read their papers). I personally didn't name drop any papers (because I have no self control and would end up writing fan mail) but there's a pretty good (non fan mail) example of that here. Be as specific as you like about what part of their work interests you but keep it brief.

Your scientific research interests
Request a meeting to discuss potential honours projects
Attach your CV and transcript as pdfs

Good grades and any previous research experience are two important factors that supervisors look for in potential research students
Universities typically have support services (online and in person) to help you write your CV
If you've just been to an open day and talked to a particular supervisor, you can email them instead of the PI (principal investigator = lab head). Feel free to talk specifically about the honours project you are interested in.
This is the email I sent to my eventual PI as a rough guide. Of course, you should write in your own style but keep it short. Also make sure you get their title right! Look up if they're a Prof, A/Prof or Dr because some PIs won't bother reading your email if you haven't done this basic research on them.
Dear Prof. Melon,

I am a third year Bachelor of X Student at the University of Melbourne looking to do honours next year. I am interested in your lab's research, particularly the generation of kidney organoids to create a model of the patient for drug screening and to interrogate their development.

I am broadly interested in the fields of tissue engineering, stem cells and synthetic biology. In particular, I aspire to be part of the effort to ethically create off the shelf transplantable organs to address the shortage of organ donations. While I'm looking for a wetlab project, I also have a background in computing (diploma in computing as well as a scRNAseq bioinformatics research project with Prof. Puffin's lab) so having a bioinformatics or computational aspect to the project would be great.

I'd really appreciate potentially meeting with you or another member of the lab to discuss any projects that you have available for next year.

I've also attached my CV and transcript.

Look forward to hearing from you,
Overeager Beaver
Do not send out the same email to every single lab! They (sometimes) know when you've done this. Make sure you actually take the time to familiarise yourself with their work and change, at the very least, the "what you find interesting about their work" section.
Do not worry if it takes a while for the PI to respond. They get inundated with emails daily and might have just missed yours! Give them a week or two and then send another to follow up (try "replying all" to your original email). If there's more than one corresponding email I would try that one too. Following up is likely something you will have to do during your honours degree as well, so don't be afraid to start now.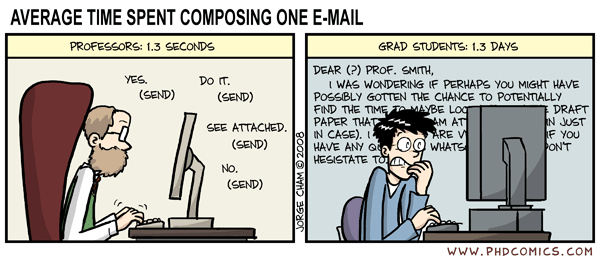 You & most of the PIs you will email. Don't be afraid to follow up if they don't respond in 1-2 weeks!
Your follow up email might look something like this:
Dear Prof. Melon,
I am a third year Bachelor of X Student at University Y looking to do honours next year. I am following up on an email I sent you (see below). I would like to meet with you or another member of the lab to discuss any projects that you may have available for next year.
I'd really appreciate it if you could kindly let me know if/when that would be possible.
Look forward to hearing from you,
Overeager Beaver
2. Meet with lab heads and/or supervisors
This meeting will usually involve them explaining the project(s) they have available and asking you questions to see if you're a good fit. You should also ask questions to see if they are are good fit with what you're looking for in an honours year.
If you are meeting in person, you might even get the chance to be given a tour of the lab facilities and meet other lab members.
Questions they might ask you
What are your goals for an honours year?
What do you want to do after honours?
How familiar are you with our work?

Be honest. Don't say you've read their papers if you haven't. They'll probably ask this to try and figure out what they need to go over about their work.
Feel free to ask them to explain whatever you don't understand about their work!

What part of our work would you be most interested in?

Usually asked if they don't have a project listed and are trying to figure out your interests vs. the work they do.

Do you have any experience in the lab? Explain how much you experience you have with xyz technique (that you listed in your CV)?

Honours students aren't expected to have much wetlab experience going into honours so don't stress
But definitely highlight any experience you do have – from undergrad research internships to practical classes! This should all already be in your CV but they're probably gauging how well you know the techniques and how thorough your understanding/experience of lab work is (and therefore how much training you might need).

How committed will you be to honours? Will you be working during honours?
Questions you might ask them
Project
What honours projects do you have available?

Is someone already working on this project? Will they be supervising me?
What has their progress been like?

Do you have any collaborators in industry (currently or in the past)?

Particularly helpful if you're considering moving into industry and your supervisor has industry contacts that they can refer you to

What lab techniques will be used in this project?

They should have a rough idea of the types of techniques
Perhaps mention lab techniques you would like to learn and ask if there are project available where you could learn them

What are your expectations of students?
What is the current access to the lab like (in light of COVID)?
Ask them any questions you have about the science behind the project and/or their work

Things you've read in literature and don't understand? Ask them to explain

Crazy ideas? Run it past them

Suss out where they think the field is going, how the big problems could be solved

Where is the funding for this project coming from?

Can help you figure out how good the lab is at getting funding
But some PIs do not like to talk to students about their grant successes and failures so be careful

What other projects is the lab working on?

You could do similar kind of stuff in the future so pay attention

If it interests you – good sign!
Supervision
Who would be supervising me? Who would I talk to if I had problems with experiments?
How much time would you/my supervisor have for me? How do you mentor students?

Different supervisors have different styles. Some are in the lab with you, other have open door policy or specific meeting times.
Make sure you have regular, useful access to any potential supervisor.

How many students are you thinking of supervising next year?

Too many students in one lab (>4) suggests they might not have enough time to train you properly

How many people are currently in your lab?

Good to gauge if RAs/PhDs/postdocs might be able to help out when your supervisor isn't around

How is the lab organised in terms of meetings? Is there a clear delineation of pods of people working on one project? Or is there a series of project everyone contributes to?
How many Honours/Masters students have you had in the lab in the last two years? What grade did they get?

If all or most of their past students haven't done well so they're hesitant about answering this question…something's wrong

What are your past students doing now?
Can you put me in touch with your students? I'd like to talk to them about what it's like working in the lab

If they're very hesitant about you talking to their students (beyond what's reasonable to get permission to pass on contact details), this is a massive red flag.
If you already have connections to a student in their lab, feel free to contact the student directly.
Me, talking to honours labs like I have 100% not stalked their professional record already
3. Meet with students in the lab
Recent honours/Masters/PhD students will tell you what it's actually like to work in the lab. This is the best way to understand the lab's culture. They are usually very happy to talk to potential students and will be honest with their opinions because there's no incentive for them to cover for a bad supervisor or lab environment. If you can, speak to multiple students for the labs you are most interested in because this will give you a better idea of the culture (and increase your sample size from n=1!).
Use the question list for supervisors in the previous section as a guide. Take notice if it seems like the answers of the students and supervisor don't match up, particularly when it comes to expectations of lab work and how involved the supervisor is.

Stage 4: How do I decide on an honours project?
1. Confirm your preferences
Once you've talked to your potential supervisor and their student(s), you have to begin deciding between labs. Feel free to take your time with this. The earlier you start looking for honours labs, the more time you have to make a decision. The list you made earlier of what you're looking for in an honour year will help guide your appraisal of each potential project.
If you have any additional questions that would help you make a decision, see if you can email them to your supervisor or their past student or arrange another meeting time. It's best to give yourself some time to come up with all these extra queries then ask them in one go, as this is more respectful of their time.
If you have any academic mentors (e.g. professor you kept in touch with after they taught you, supervisor at your research internship, more senior students) or other people that you trust (e.g. mates 💛), talk through your decision with them. They might have some useful perspectives to offer or could help clarify what you're currently thinking.
Personally, for me this consisted of MANY MANY long weeks spent agonising over 2-3 labs when it was dead obvious to everyone (except me) which one I really wanted. I mean, this was me whenever that one lab came up: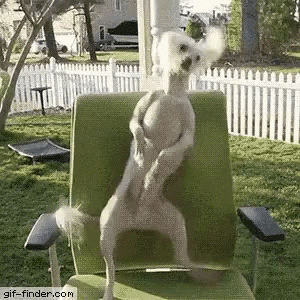 Me, anytime I thought about that one lab
In the end I did choose the lab that turned me into an overexcited flomph. But I didn't just let my heart decide, oh no. I used the criteria I had made earlier of what I wanted to get out of an honours year. This list will save you. When you inevitably get starstruck you can rate each lab against your criteria and let the system decide instead of just your heart because your heart can be fickle when it's 11pm and your western blot has failed for the third time.
So yes, even though I was drunk on hype, I went through my options like the deadpan adult I will surely become when I realise how little research it's actually possible to do in one year.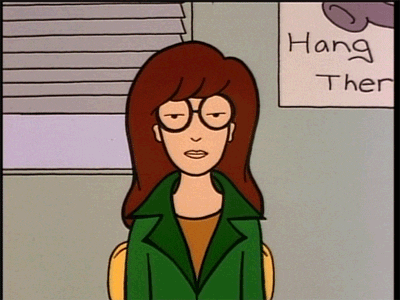 Me, an unknown number of months from now
If all else fails and you're deciding between several options, flip a coin or generate a random number. The point is not sticking to whatever comes up but instead being aware of what you're hoping will come up. At one point I was deciding between two different labs and despite deluding myself that I couldn't choose between them, I found myself praying for Prof. Melon's lab like I truly believed in God or something.
2. Let people know about your preferences
Tell your first preference supervisor that they are your first preference and ask them where you rank on their preferences. Ideally you want to make sure that you are each other's first pick because then you know you will get an offer from them during the first round.
Some universities allow you to put multiple preferences for projects, so in this case you can put the other labs on your application as a backup. Once you've confirmed, let the non-preferenced labs know that you haven't put them on your application this round. You will likely have spent quite a bit of their time asking questions so make sure you also thank them for discussing their project with you.
Some research institutes (e.g. WEHI, ARMI) require you to lodge an application with them before you make the official application to your university. Make sure you follow any instructions given on their website or during open day.
If you interned with a lab during undergrad and built quite a good relationship with your supervisor, you might feel awkward telling them that you're leaving for a different lab (if that's what you decide). Don't be. Yeah, this lab has invested a lot of time into developing your skills which you should totally thank them for but you don't owe them the rest of your academic life. If they're truly a good supervisor, they will want you to do what's best for you.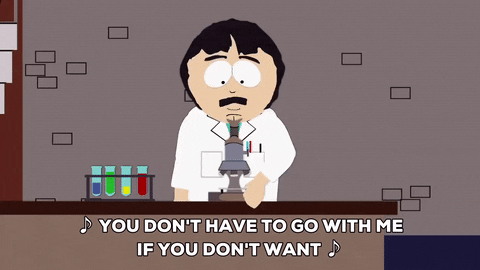 Your undergrad research supervisor, if they're as great as you think they are
3. Apply!
Apply through your university by the deadline.
Unimelb students will need to not only submit an application for their honours course but also submit honours preferences through a separate system called SONIA ( SONIA Student Guide [accurate as of 2020] has instructions for navigating SONIA for Unimelb students). You will get an email with login details once you apply for the course. Many other universities simply require filling out and emailing a form.
Some institutes will then require you to register your honours application with them (e.g. Burnet) so please do so!
Then all you have to do is wait for your offer letter! Some offers might be contingent on grades, depending on the institute and university but your supervisor or university website/honours info session will have already told you about that (I've also tried to collect info for Melbourne institutes here).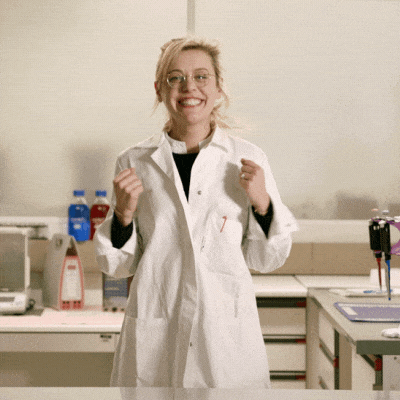 You, once you get your offer letter
If you're free over the summer, some institutes offer vacation scholarships to undergraduate students. Usually you're not permitted to work on your honours project over the summer but you can get familiar with the lab techniques you will use (and get paid for too). If this is something you're interested in, talk to your supervisor about it and apply.
That's it! Celebrations! Please leave a comment below or on insta if you have any questions, I'd love to help you out 💛